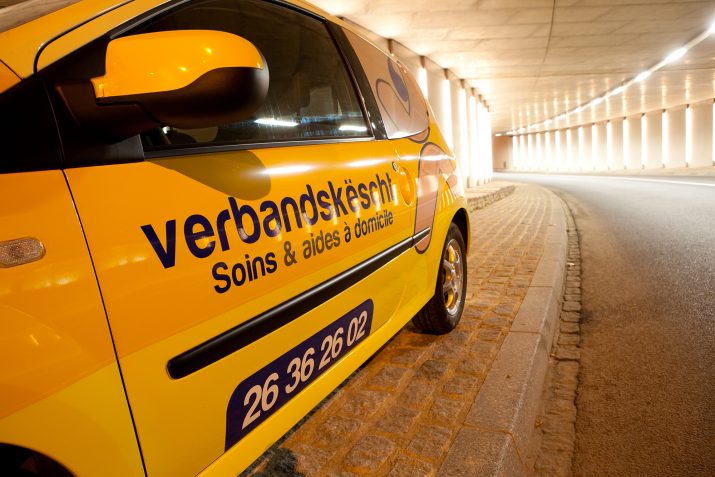 Verbandskëscht, your home care and assistance network in Luxembourg.
Founded in 2005, Verbandskëscht is a home care and assistance service in Luxembourg, open to all and to every generation. Whatever your need, our skilled and qualified teams will take care of you. And to make things easier for you, all our carers speak Luxembourgish.
Our care team members are professional and committed, and put all their expertise to work for you. They are regularly trained according to the latest recommendations and care techniques released by health authorities, in order to guarantee you high-quality care services.
You have a dedicated contact person, who will organise all the services you may need. Our sole objective is to ensure your well-being at home.
We can work at different levels, thanks to our teams of qualified professionals:
Nurses for wound care, pain management, diabetes care, palliative care, etc.
Qualified auxiliary nurses and experienced carers and housekeepers for everyday tasks.
Coordinators and advisory nurses for requests regarding care insurance, administrative procedures, applications to adapt your home and technical aids.
In order to provide you with personalised care and to meet your needs, we also work with the health professionals of your choice, including general practitioners and specialists, physiotherapists, occupational therapists, psychologists, dietitians, chemists, medical pedicure providers, day care centres, etc.
Would you like to use our services? Contact us or make an appointment now online!
Our film in Luxembourgish :
Our film in French :