Nursing services at the practice
For more flexibility, we offer specially equipped premises where our nursing staff can carry out your treatment.
Take an apointment
Contact us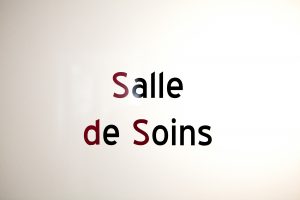 Our services
This service is discrete and quick, and very practical.
Our healthcare practices are located at:
Alzingen (municipality of Hesperange), at 2 rue de Roeser.
Ehlange sur Mess, at 57, rue des Trois Cantons.
Please note! Treatments at the practice are by appointment only.
Discover our other services