Everyday services
Our aim is to relieve you of the everyday tasks that can be tiresome, to allow you to stay in your home with peace of mind. This is why we have developed a full range of additional services, to make everyday life easier for you and your loved ones.
Take an apointment
Contact us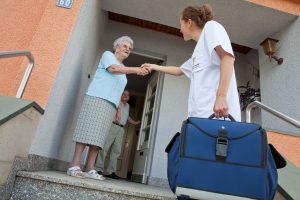 Our services

Meal delivery
We can also take care of your meals, and we offer varied and balanced options suitable for most diets (normal menu, without salt, vegetarian, for diabetics, etc.) and can deliver them straight to your door. You can choose between two starters and two main courses, to be combined as you wish. Dessert is included!
Contact us to receive the weekly menus!

Odd jobs
Our teams can take care of odd jobs for you, from Monday to Friday from 8.00 to 16.30 and at the weekend if required:
Painting, drilling holes, replacing bulbs, repairing locks, taps, sinks and showers, unblocking u-bends
Cleaning the area around the house, yards and pavements
Greasing hinges (doors, windows, etc.), repairing blinds
Cleaning out cellars and attics, moving house
…

Gardening work
We can carry out your gardening work from Monday to Friday, from 8.00 to 16.30.
Lawn mowing, picking up dead leaves, cutting hedges
Treating and removing weeds

Snow removing and salting
This service is available from 1 November to 31 March. You can choose between two options:
'Peace of Mind' package: snow removal and salting throughout the whole season, from Monday to Friday from 8.00 to 16.30 and Saturdays from 8.00 to 14.00. This work can also be done on Sundays, on request.
Per day required: snow removal and salting from Monday to Friday from 8.00 to 16.30 and Saturdays from 8.00 to 14.00, only at the patient's specific request. This work can also be done on Sundays and public holidays, on request.
Preparation and management of medication
For more peace of mind, Verbandskëscht offers you an exclusive turnkey solution to manage your treatment with medication (we can purchase the medicines, manage stock, prepare your treatment, etc.). This is a unique secure system that enables you to take your medication independently or with help, completely securely, regardless of your health condition.
Hygiene and incontinence products
It is possible to order hygiene and incontinence products (TENA range) directly from our care staff at a reduced price. They will be delivered to you at home free of charge!

Looking after pets
If you have to go to hospital, no stress! Our teams look after your pets at home or place them in a host family. A dog walking service is also available.

Optician at home
So that you don't have to travel, you can enjoy all the services of an optician directly in your home: measuring visual capacity, eye examination, analysis and advice about lenses, glasses repair, etc.
You can also choose between over 100 different models of glasses (with reimbursement according to CNS rates).
Assistance with administrative procedures
Specially trained staff can support you, guide you or take care of your administrative procedures, so that you don't need to worry about anything.

Laundry service
Our staff can wash and iron your laundry (clothes, sheets, etc.). For some health conditions, we can even disinfect the laundry.
 Medical pedicure
Our team is proficient in all standard medical pedicure treatments and also provides comfort care.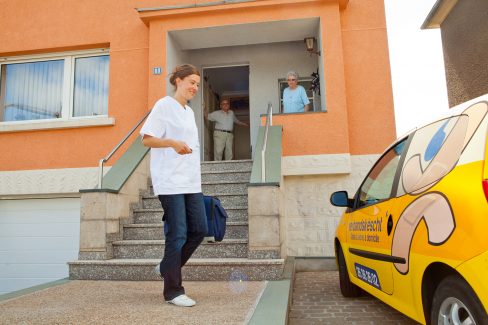 Need advice?
Don't hesitate to call us on 26.36.26.02 for any additional information!
Discover our other services