Home assistance
Verbandskëscht now offers a 24 hour 7 days a week home care service which enables you to get the professional support you need without leaving the comfort of your home and helps you maintain your independence, choice and dignity that are vital to your health and happiness.
Our highly trained and skilled staff structure their interventions so as to meet your unique individual needs and expectations, so as to satisfy your specific requests.
If you would like to talk to us about our personal care services or have an enquiry, please call 26 36 26 02.
Contact us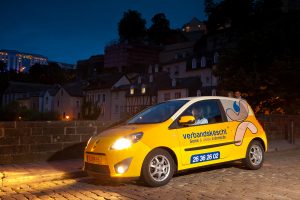 Our services
Hygiene
Our teams are there to help you carry out daily hygiene tasks like washing, brushing your teeth, shaving, etc.
Nutrition
Our staff are by your side during meals, to help you to eat and drink and prepare your food if necessary.
Mobility
Sometimes it's complicated to move about alone. This is why we help you to get up, get dressed and undressed, put on your hearing aids or prostheses, and make sure you're comfortable and at ease, whatever your position.
Advice and support
We help you every day, to do your shopping or carry out personal errands. If needed, we can also provide you with individual care at home or in a group. And to make things easier for you, we can also show you how to use certain technical aids.
Housework
In order to make things easier for you on a daily basis, we can carry out housework like cleaning your home, doing the washing or the washing up.
Technical aids
Our nurses and coordinators determine with you the appropriate aids for your state of health and can apply to obtain these aids for you.
With care insurance and on medical prescription (and after approval from the Administration d'évaluation et de contrôle), you can benefit from technical aids according to your needs (medical bed, adaptation of your home, patient lift, etc.)
You can also use a technical aid without having care insurance. In this case, you can rent or purchase the equipment from our supplier.
Our teams are at your disposal if you have any questions!
Specialist care
If your state of health requires specialist care (physiotherapy, occupational therapy, medical pedicure, psychological support, palliative care, etc.) know that our staff can help you to organise all this to take place in your home. You will thus receive the care that's best suited to your needs, and under the best possible conditions, for more peace of mind.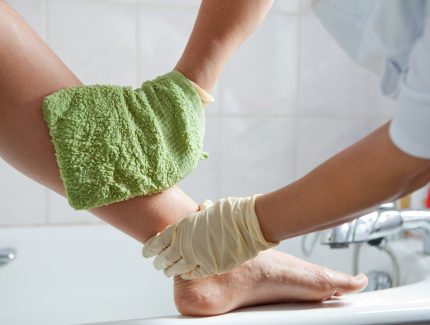 Can I benefit from care insurance?
In order to benefit from care insurance, some conditions have to be met:
be registered with the Caisse Nationale de Santé in Luxembourg
be dependent (requiring a third party, a professional or loved one, to carry out basic day-to-day tasks like washing, dressing, feeding yourself, moving about, etc.),
the dependency must persist for a minimum period of six months or be irreversible,
this assistance should be needed for at least 3.5 hours per week,
the need for assistance must be the consequence of an illness or disability.
No need to panic, we can help you with all your procedures!
Good to know!
The Ministry of the Family offers financial support to enable you to use our services at a reduced rate, if you do not (yet) fulfil the criteria to obtain care insurance.
Discover our other services